Deffenbaugh House Of Music
About
The Deffenbaugh House Of music offers professional music instruction in a safe and comfortable environment. Now offering online lessons in a state of the art studio. Two cameras and microphones gives the student a quality experience that out shines in many ways in person lessons. With this technology the student can see and hear the lesson elements that will help to propel their musical journey. With over twenty years of experience as a highly sot after teacher and professional musician Mark Deffenbaugh provides music instruction that is both fun and highly educational. Each lesson is geared to the individual students needs and taste. Weather you are interested in Classical Music Jazz Improvisation or you want to learn to play your favorite Popular Songs you will find my teaching methods educational and fun.
---
---
Details
Years experience
No formal training, No formal training; some self-taught experience, 0 – 2 years experience, 2 – 4 years experience, 4+ years of experience
Able to read music
Student can read music, Student cannot read music
Lesson length
30 minutes, 45 minutes, 60 minutes
Student's age
Under 5 years old, 5 – 10 years old, 11 – 13 years old, 14 – 18 years old, 19 – 25 years old, 26 – 45 years old, 46 – 65 years old, Over 65 years old
Student has instrument
Students who have a piano, Students who have a keyboard, Students who have neither
Interested musical styles
Classical, Jazz, Pop, I can make recommendations
---
Photos and videos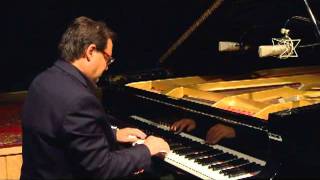 ---
Reviews
---
Mark Deffenbaugh is an awesome instructor! I have been taking lessons from him for four months now and he is turning me into one great pianist. He teaches theory, techniques and posture. I am really blessed and fortunate to be a student of Deffenbaugh House of Music! Antonio R. on June 28, 2015
October 30, 2019
---
I have been taking piano lessons from Mark for the last 6 months and it has been a fantastic experience! He is very friendly and patient and he absolutely knows what he is doing. He has a love and passion for music which he will share with you as you grow as a musician. He is very flexible and accommodating when it comes to scheduling or rescheduling your lessons. I would highly recommend Mark Deffenbaugh for any music lessons you need. Amy H. on April 13, 2015
October 30, 2019
---
I interviewed pretty much every music teacher in Alexandria before deciding to go with Mark. There are two types of music teachers Ive found - amateur musicians who play guitar in their own band and think they can teach any musical instrument, and professional music teachers who dont have a lot of musical authority. Mark is a musical authority - a professional musician, with solid credentials, and hes an excellent teacher. I really feel like Im training from a master and not just from an old-fashioned teacher whos stepping me through an instruction routine. Hes been able to bring me up to speed on piano very quickly with no pressure. He explains musical techniques and concepts so that theyre clearly understood and easy to learn. Jesse S. on June 13, 2014
October 30, 2019
---
Frequently asked questions
What is your typical process for working with a new student?
Each student is an individual. I start with where they are and work from there.
What education and/or training do you have that relates to your work?
I graduated from Berkelee College of Music with a Performance Degree. I studied Jazz improvisation with Vibraphonist Gary Burton.
Do you have a standard pricing system for your lessons? If so, please share the details here.
30 minutes $35.00
45 minutes $55.00
60 minutes $70.00
---
Services offered