About
My service stands out because I put 100% into my job as a piano teacher. I'm a seasoned professional who has studied the art of piano teaching for over a decade, and who passes on the skills I have learned directly to my students. I also continue to study piano performance, which helps me train my students to be better performers and to expand their repertoire.
Additionally, my students have the opportunity (but not the requirement) to play in three recitals per year and to participate in three Springfield Music Club events. These are the November Jazz Festival, the March Spring Festival (in association with the Virginia Federation of Music Clubs), and the May Sonatina Festival. My students receive superior ratings in all of these events, and also are selected to perform in Honors events.
While my main focus is teaching classical music, I also adapt my curriculum to fit the needs of students who are more interested in pop or jazz or just want to grow their skills.
My studio is federated with the Virginia Federation of Music Clubs under the Springfield Music Club. I am also the Music Outreach Chair in the Arts Division of the National Federation of Music Clubs (www.nfmc-music.org).
I serve as a pianist, keyboard player, vocalist, and worship team manager at Faith Church Kingstowne in Alexandria VA.
Www.franconiafinearts.com
Facebook: Franconia Fine Arts
YouTube: LMSTHOMAS89
I have enjoyed every minute of my career as a piano teacher. There are so many aspects of it that appeal to me, but the greatest moments are when my students play music so beautiful that moves me to happy tears and stirs my soul.
I also love seeing the joy on their faces when they grasp a new concept or play a song they never thought they would be able to play.
Finally, I love every single student.
---
Details
Payment methods
Check, Venmo, Apple Pay, Zelle
---
Photos and videos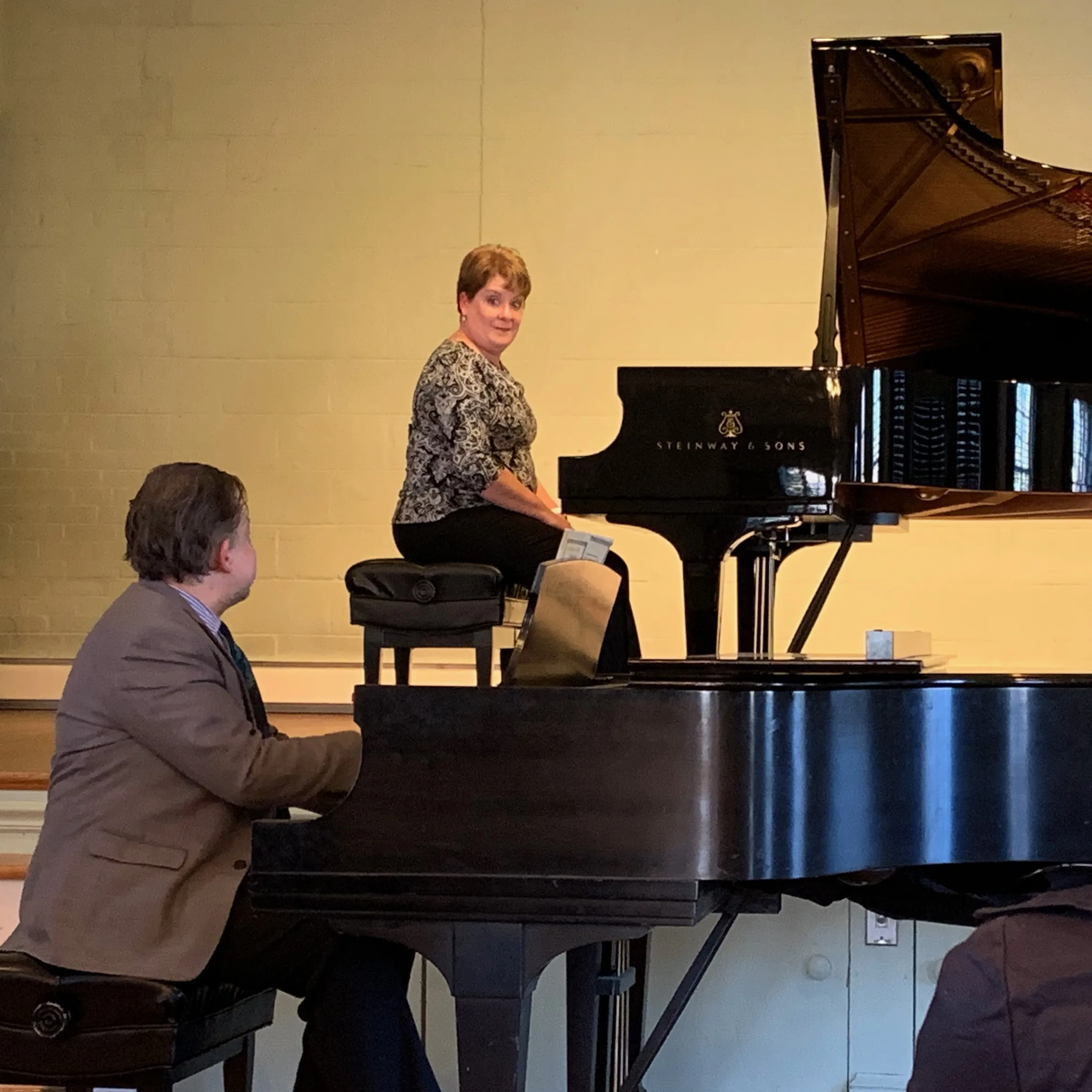 ---
Reviews
---
My daughter, Vivian has been taking piano lessons from Ms. Lisa Thomas for last 4 years. Vivian describes Ms. Lisa as fun, friendly, patient and the best teacher. Vivians favorite part of Ms. Lisa is that when she starts new songs, she often demonstrates the piece, record it and email it to her so she can listen and review how it supposed to sound like. Vivian likes to play Hymn during offering at our small church. Ms. Lisa has been great in helping to perfect the songs.
I highly recommend Ms. Lisa as a piano teacher and am envious of her future students who can experience her contagious passion and love of music first hand.
August 19, 2019
---
Lisa is a fantastic teacher. She really takes the time to understand her students unique strengths and talents and teach to those strengths. At the same time, she understands her students challenges and areas that may need improvement, and she helps students to address those areas with patience, support and creativity. My daughter has learned so much from Lisa and has grown tremendously as a musician while studying with her.
July 14, 2019
---
Ms Lisa is an excellent teacher, she is patient, easy to understand and always willing to work around our schedule. She has been my sons piano teacher for four years. We are happy and would highly recommend her.
June 22, 2019
---
Ms. Lisa has trained our son for the past four years. During that time, he has really grown to love piano and while achieving some remarkable goals and earning a high score distinction rating on his recent ABRSM (Royal Schools of Music) exam. Ms. Lisa really understands how to both train and motivate children with a variety of techniques and positive reinforcement.
June 21, 2019
---
Lisa is a knowledgeable, energetic and fun teacher. She is very patient and caring to her students. She is extremely professional and responsive and effective in her communication style.
June 18, 2019
---
Lisa is an EXCEPTIONAL piano teacher. I was SO impressed by how my niece was playing that I started taking lessons myself. Patient, communicative, skilled piano instructor is how I would describe Lisa.
June 17, 2019
---
Frequently asked questions
What is your typical process for working with a new student?
The first lesson is a free meet-and-greet/mini lesson. I engage the student to ascertain what his or her goals for piano study are (even if it's just to have fun). Then I show the student the materials and books I will recommend. Finally, I explain the studio policies and determine the length of time for each lesson (45 minutes for beginners through early advanced, 60 for musically advanced).
What education and/or training do you have that relates to your work?
I have studied piano performance and pedagogy with nationally-recognized pedagogues, . I am currently studying performance and pedagogy with master teacher and Virginia Music Teachers Association President Mr. Narciso Solero in Arlington VA (www.narcisosolero.com).
Do you have a standard pricing system for your lessons? If so, please share the details here.
I have a tuition system the school/contract year that coincides with the Fairfax Public School calendar. The tuition as of January 1 is $180 per month for 45-minute lessons, and $240 per month for 60 minute lessons.
How did you get started teaching?
I was performing at church and teaching classroom music and was asked by several parents if I would teach their children piano lessons. There were soon so many requests that I began taking students. I was able to leave the classroom job and focus on just teaching piano in 2010.
What types of students have you worked with?
I have taught three year old beginners to adults of every level of playing ability. I also have some experience working with students on either end the autism spectrum
Describe a recent event you are fond of.
In November 2022, two of my students received Superior Plus scores in the Springfield Music Club Jazz Recital. They performed in the Honors Recital and received medals.
In March 2020, all eighteen of my students who participated in the Piano Solo event at the Virginia Federation of Music Clubs Festival received Superior ratings.
In May 2019, two of my students passed the Associated Board of the Royal Schools of Music Grade 2 and Grade 3 Piano Examinations with Distinction.
I am always fond of the Spring Recital and Awards Ceremony, where I shower all my students with praise and encouragement.
What advice would you give a student looking to hire a teacher in your area of expertise?
Look for someone you will enjoy taking lessons from and who will motivate you to do your homework. Your teacher should help you discover what makes you "tick" and give you the music and skills you need to become the musician you want to be. Make sure he or she is someone you can feel free to talk to about concerns you may have or the direction your music study is going.
What questions should students think through before talking to teachers about their needs?
"Am I willing to put in the work to do this to the best of my abilities?"
"Will I follow the teacher's instructions and make sure I understand what he or she is asking me to do?"
---
Services offered