About
When I work with my clients, I make them feel safe and listen to them. Allowing them to release old traumas and process those emotions into healthy new patterns
I love helping people live to their fullest potential and thrive!
---
Highlights
Serves Fort Lauderdale , FL
Payment methods
Credit Card, Cash, Venmo, Paypal, Stripe, Zelle
---
Details
Yoga type
Customers with no preference, Kundalini yoga, Vinyasa yoga, Ashtanga yoga, Hatha yoga, Iyengar yoga
Goals and interests
Increased flexibility, Help with injury/pain, General fitness (e.g., weight loss, toning), Relaxation, Meditation
Experience level
No experience, Beginner, Intermediate, Advanced
Number of students
1 person (one-on-one with instructor), 2 people, 3 people, 4 people, 5 people, 6 people, 7 people, 8 people, 9 people, 10 people, 11 people, 12 people
Student age(s)
Child (under 13), Teenager (13 – 18), Adult (over 18), Senior (over 55)
---
Photos and videos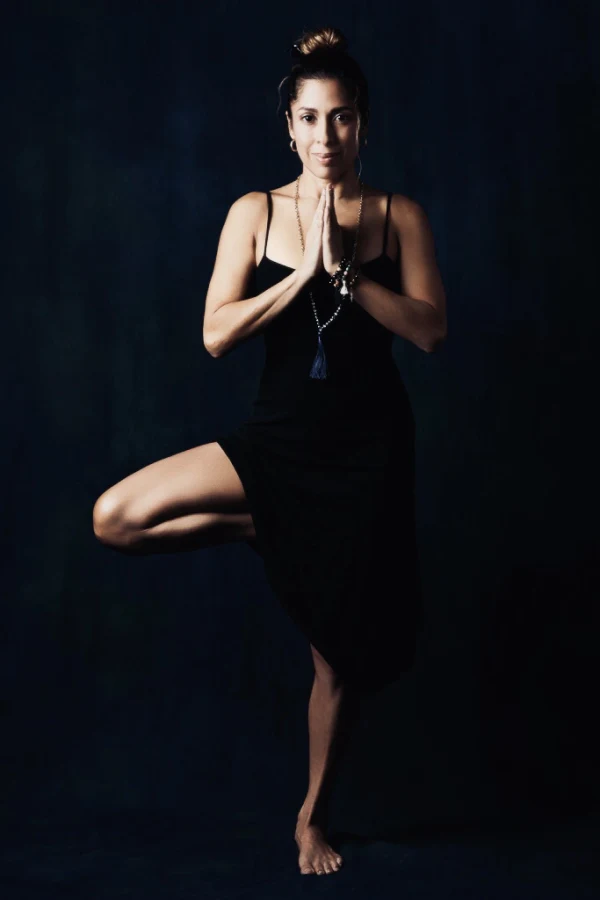 ---
Reviews
---
She is a great teacher, kind and supportive.
We worked on breathing techniques which really helped me open up and move energy. The impact on my body was a new experience and I really felt it.
I have been doing the box breathing exercise & meditation recording that she gave me.
Ingrid is very intuitive and is a gifted healer.
September 03, 2023
---
Awesome, Kamala is great to work with, very accommodating and experienced.
---
Kamala's 10 day belly bloat program helped me in so many ways!! For starters before the program I was always bloating and just feeling really yuck on the inside. Within a few days of starting the program I was no longer bloating and honestly months later since I've implemented a lot of the meals on a daily basis I no longer bloat at all! Her program has pushed me into a healthy lifestyle and I dropped about 14 pounds so far!!! I highly recommend this program to anyone looking de-bloat and reset their body!
October 18, 2022
---
Working with Kamala is a wonderful experience and I highly recommend working with her. She's motivated and gets her client motivated. Working with her through some injuries have gotten more results than with a chiropractor. I have participated with her for yoga, myofacial release, and utilize her app for ongoing support and decrease bloat, increase range of motion of shoulder and hips.
October 16, 2022
---
Ingrid is a powerful and gifted healer. Her coaching and guidance in sessions makes you feel safe, relaxed and comfortable. She channels pure messages from the Divine. The release and confirmation I received continued to happen long after the session. She tunes into her clients highest potential and moves them through with wisdoms and grace.
August 12, 2022
---
She is truly dedicated to her work and it shows through her knowledge, podcast and classes. She is empathic, reliable and I thoroughly enjoyed working with her.
August 11, 2022
---
Frequently asked questions
What is your typical process for working with a new student?
I will evaluate each potential client to see what I would need to help them achieve their goals. Once I evaluate them I will create a session that will suit their needs and optimize their performance.
What education and/or training do you have that relates to your work?
Mind coaching, 200 E-RYT Teacher Training for over 20 years, and licensed Herbalist. Have worked with Pro Athletes and currently work with a chiropractor too. Help clients heal from injuries.
Do you have a standard pricing system for your lessons? If so, please share the details here.
Price Varies on location
Standard one-on-one $85pp one hour.
Group prices are determined by number and or event.
Packages are aailable
How did you get started teaching?
24 years ago I decided to cross over into what I have been practice for all my life. I started Yoga at the age of 11 and have been practicing ever since.
What types of students have you worked with?
I have worked with all types of clients. Children aged 6 to Pro Athletes from the NBA, NFL, and College Football. I have also worked with golfers who have injured their rotator cuff and nursed them back to optimal physical health.
Describe a recent event you are fond of.
I currently have been in collaboration at le sound temple sound healings as a Reiki Master to clear and balance the energy.
What advice would you give a student looking to hire a teacher in your area of expertise?
To look at the years of experience and what the teacher can offer the client for optimal health and wellness.
What questions should students think through before talking to teachers about their needs?
As a student, you must have your why you are looking for these services.
---
Services offered