About
I love teaching and playing loads of styles. All levels and interests welcomed. Approaches and goals are customized for each learner. 25 plus years experience with now pro students performing internationally and on major forums. I have taught college classes too. Electric 6 string, dobro, ukulele, lap steel, bass and a tiny bit of drums!!! My studio is right in Jenkintown near the gazebo.
---
---
Details
Musical styles
Rock, Country, Blues, Jazz, Folk, Classical, Recommendations available
Guitar style
Acoustic guitar, Electric guitar, Ukulele, Recommendations available
Has instrument
Student who have a guitar, Student who don't have a guitar, but are planning to purchase one
Years experience
No formal training, No formal training; some self-taught experience, 0 – 2 years experience, 2 – 4 years experience, 4+ years of experience
Able to read music
Students who can read music staff, Students who can read guitar tabs, Students who cannot read music
Lesson length
30 minutes, 45 minutes, 60 minutes
Student's age
5 – 10 years old, 11 – 13 years old, 14 – 18 years old, 19 – 25 years old, 26 – 45 years old, 46 – 65 years old, Over 65 years old
---
Photos and videos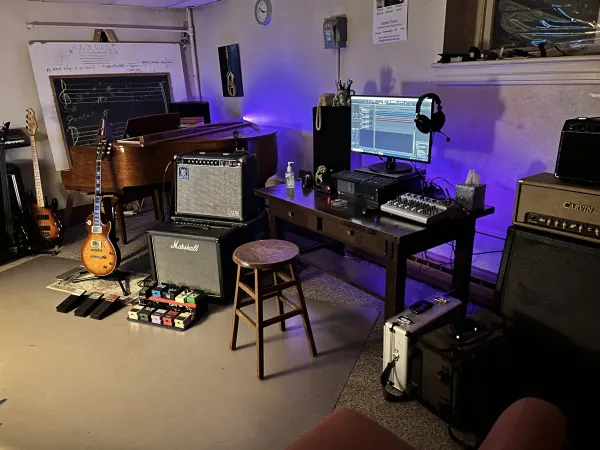 ---
Reviews
---
Tim is a great guitar teacher because he has decades of experience playing many different genres from jazz to rock to reggae. He is always kind and works to help students reach their goals.
October 14, 2023
---
Services offered