About
We offer the best programs and teachers.. We have been providing music lessons since 1989 and love what we do...
Music Is Life!
We enjoy helping people achieve their musical goals and dreams.
Our mission is to spread the joy of music to as many people as possible
---
---
Details
Musical styles
Rock, Country, Blues, Jazz, Folk, Classical, Recommendations available
Guitar style
Acoustic guitar, Electric guitar, Ukulele, Banjo, Recommendations available
Has instrument
Student who have a guitar, Student who don't have a guitar, but are planning to purchase one
Years experience
No formal training, No formal training; some self-taught experience, 0 – 2 years experience, 2 – 4 years experience, 4+ years of experience
Able to read music
Students who can read music staff, Students who can read guitar tabs, Students who cannot read music
Lesson length
30 minutes, 45 minutes, 60 minutes
Student's age
5 – 10 years old, 11 – 13 years old, 14 – 18 years old, 19 – 25 years old, 26 – 45 years old, 46 – 65 years old, Over 65 years old
---
Photos and videos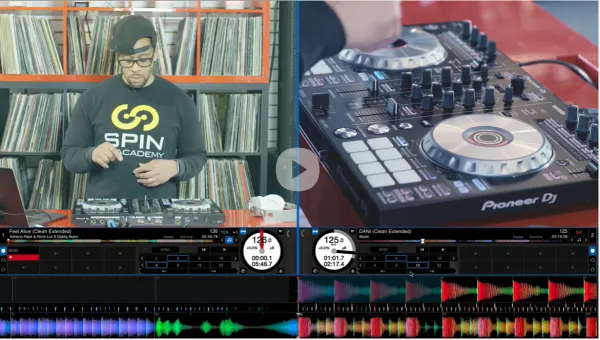 ---
Reviews
---
My son has had 2 lessons and so far so good
August 02, 2023
---
I am really enjoying Spin DJ Academy. Eddie my instructor is great! He is patient and funny and you could tell he loves what he does. I am learning so much and having fun at the same time. I love all kinds of music. I could really see myself being a DJ in the future.
August 23, 2022
---
I love my piano lessons every Saturday. Music makes me feel so, happy, peaceful and focus with all of my assignments at school. Also, playing the piano has helped me a lot while I wasnt able to see any of my friends and families due to quarantine times. Thank you Spindj and Ryan Slavin!
August 23, 2022
---
This is my first experience to learn how to DJ. It was great and I like the how they teach how to do DJ. My DJ teacher was Eddie was great. I love to continue with them again.
August 18, 2022
---
Services offered