About
Aikido of South Brooklyn offers aikido programs and private instruction for adults, teenagers, and children starting at age 4, as well as children's yoga classes. The dojo is located in Cobble Hill, Brooklyn.
The spirit of training at AOSB embraces aikido as a path of spiritual, physical, intellectual, and social growth that fosters internal peace, confidence, and self-awareness in practitioners of all ages. There are no competitions in aikido. Progress is measured individually, not in relation to others or victory over others. A student's greatest obstacle to success is oneself.
Josh Paul Sensei is the dojo-cho and chief instructor of AOSB. He has been practicing and teaching aikido for nearly 20 years, and is a full-time aikido teacher. Paul Sensei began training at Jikishinkan Aikido Dojo, Brooklyn, NY, with Joseph Jarman Sensei and others. There, he taught adult classes and was the director of the youth program until starting AOSB. Through Mind Body Arts and other organizations, he teaches aikido in NYC public schools and elsewhere, bringing aikido to elementary and high school students, students with autism and other unique needs, and at-risk teenagers. He frequently teaches at national and international aikido seminars, and has published multiple articles about his teaching experiences and methods. Off the mat, Paul Sensei is a freelance writer, classical guitarist, and yoga practitioner.
Paul Sensei is a yondan (fourth-degree black belt) and received instructor certification (shidoin) from the Aikido World Alliance (AWA). He is also a shodan (black belt) in shindo muso ryu jodo, a classical Japanese martial art of staff and sword, and a 200-hour certified yoga instructor.
Aikido has had a profound influence on my life. It has provided me with opportunities for personal, physical, and social growth, and has brought me into contact with people and places that I never would have experienced without it. I love providing others with those same opportunities.
---
---
Photos and videos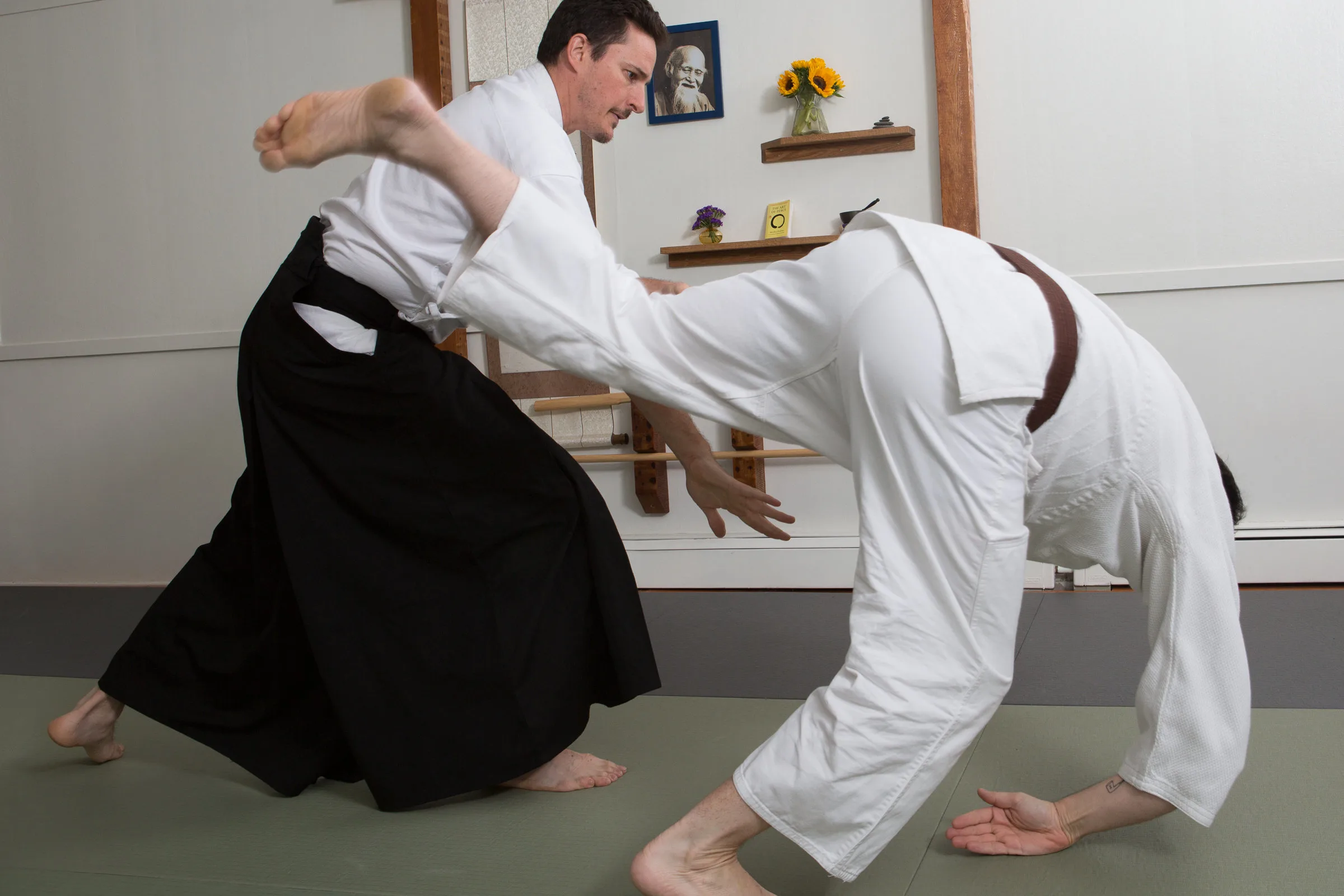 ---
Reviews
---
I have been training with Aikido of South Brooklyn for many years and it is a friendly, welcoming community with high quality instruction and individual attention. Highly recommended.
February 01, 2019
---
Frequently asked questions
What education and/or training do you have that relates to your work?
I've been studying aikido for 20 years. I've also practiced shindo musu ryo jodo and Western boxing, and I'm a 200-hour certified yoga teacher.
Do you have a standard pricing system for your lessons? If so, please share the details here.
Monthly dojo membership rates are as follows:
Children (ages 4-5 years): $80/month
Youth/Teens (ages 6-16 years): $100/month
Adults (ages 16 and up): $120/month
We offer classes 6 days per week and we do not require our members to sign contracts. Private instruction is also available.
How did you get started teaching?
It was a trial by fire. I showed up for class one day and the scheduled instructor wasn't there. I was the most senior person with a frontdoor key, so I had to teach!
What types of students have you worked with?
I've worked with students as young as 4 and older than 70 from all over the world.
What advice would you give a student looking to hire a teacher in your area of expertise?
Find a teacher you are comfortable with and whose teaching style works with your personality and learning style.
---
Services offered