About
Hello future rockers! My name is Rick Star, I have been playing Rock Guitar for over 20 years. First band was a little Punk Rock group from San Francisco, California. Years went by and always finding like minded musicians to jam with. Fast forward now! I'm currently playing in a Rock band in San Antonio, TX. If your looking to learn how to play general Hard Rock, I will gladly help you on your journey:) Let's Rock!!!
---
---
Details
Musical styles
Rock, Country, Blues, Jazz, Folk, Classical, Recommendations available
Guitar style
Acoustic guitar, Electric guitar, Ukulele, Banjo, Recommendations available
Has instrument
Student who have a guitar, Student who don't have a guitar, but are planning to purchase one
Years experience
No formal training, No formal training; some self-taught experience, 0 – 2 years experience, 2 – 4 years experience, 4+ years of experience
Able to read music
Students who can read music staff, Students who can read guitar tabs, Students who cannot read music
Lesson length
30 minutes, 45 minutes, 60 minutes
Student's age
11 – 13 years old, 14 – 18 years old, 19 – 25 years old, 26 – 45 years old, 46 – 65 years old, Over 65 years old
---
Photos and videos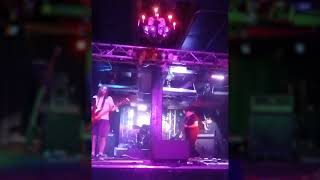 ---
No reviews (yet)
Ask this instructor for references. There's no obligation to hire and we're
here to help
your booking go smoothly.
---
Services offered