Milwaukee Personal Training
About
#1 a personal trainer should practice what they preach. I would most likely never hire a trainer who looks like they need a trainer (unless they were older and extremely accomplished). My name is Tyler and I am passionate about helping my clients achieve their fitness goals. I have a Bachelor's of Science degree in Kinesiology from UW-Oshkosh. I have 15 years of experience helping others mostly lose weight and build muscle. I write customized meal plans with my clients who are serious about hitting their goals. I am currently training for my 4th men's physique show in April 2020.
FEMALES! Currently I've been specializing in helping ladies build their glutes. I have a number of clients who have made significant gains to their glutes, legs, and core. I will be starting a glute class called Booty by Schuette (shoot-ee) in January. We will work on mastering form and prioritizing the Hip Thrust exercise. We will also look at all the other multi joint movements that target the core (quads, glutes, hamstrings, abs etc). Please inquire! I will not leave out out any of the small assisting muscles as well. You will leave me feeling confident about going to your own gym and lifting weights on your own! If anything just come for the education on how to lift properly.
MEN- If your looking to take your physique to the next level I can help you! Let me start by helping you eat correctly to gain muscle. Let's start implementing the proper multi-joint lifts along with a strategy to progressively overload your muscles to ensure that your body will make the proper adaptations to the training. Proper technique and form is of utmost importance. Preventing injury is something I pride myself on. If anything come see me for enough sessions needed so you can go back to your gym with confidence that you're executing lifts with proper form...from there I can send you on your own with a 8-12 week training program that I will custom make for you through my own app. The app links us together and alerts me every time you complete your workout. I am very serious and take a lot of pride in what I do. I WILL BE ABLE TO HELP YOU! It's up to you to commit and stay consistent on the training and diet...that is of course if you want a body that could potentially be on a Men's Health magazine some day! I do!
check out my Instagram page to get an idea of who I am and what I'm about- tylerschuette_mpt
I am excited to help you make fitness a part of your every day life for the rest of your life!!
Look Good Feel Good!!!
---
---
Photos and videos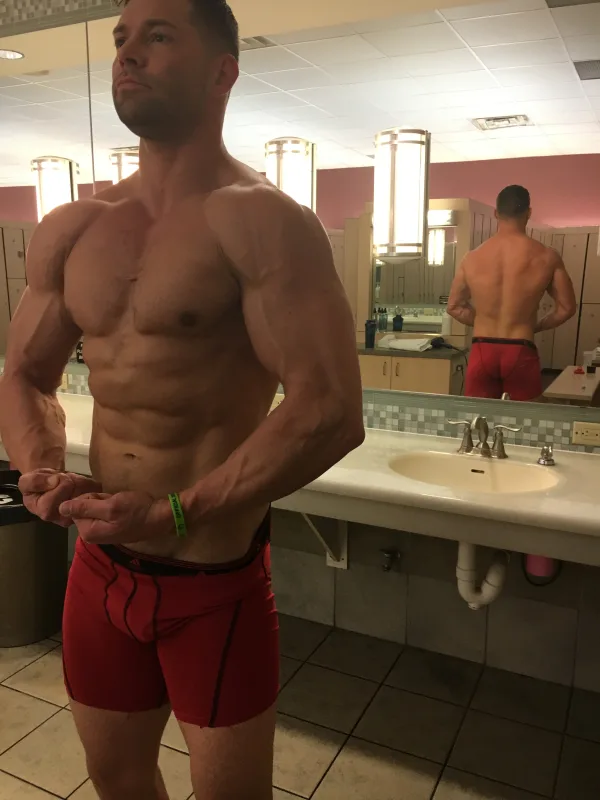 ---
Reviews
---
Working with Tyler was a total game changer. He truly cares about his clients. And is just as driven to see improvements in them as they are. If you're looking for a no judgement one on one experience this is the place to go. I couldn't be happier with the improvements I've made and knowledge I've gained.
December 26, 2019
---
Tyler is fantastic!!! Ive been crossfitting for 3.5 years, and always felt like something was missing. I found that missing link with Tyler. His workouts are designed to isolate and target certain muscles, with a specific purpose. We work on the smaller, helper muscles, the ones people dont necessarily think about. Tyler always explaines and demonstrates the movements first, correcting poor form right away. Ive gained so much knowledge and strength while working with Tyler, it only benefits with my crossfit workouts. I really love crossfit, but because of Tyler, hes helped me push my limits and my fitness even farther!!!
December 26, 2019
---
Great experience. I gained 10 lbs of muscle in 3 months of working out. Tyler is very dedicated and knows what he is doing! Recommend it for anyone
December 26, 2019
---
Tyler does a great job of motivating and keeping me accountable to making fitness part of my life. Being more mindful of fitness and nutrition helps me to be more productive in other areas of my life. He does a great job of explaining each exercise and what muscles we're trying to target. He pushes me past levels I wouldn't have otherwise known!
December 26, 2019
---
Frequently asked questions
What education and/or training do you have that relates to your work?
Bachelor's of Science Degree in Kinesiology
---
Services offered