About
The Hudson Combat Academy is a Mixed Martial Arts gym located in downtown Hudson, Massachusetts. Our coaches are fighters with real cage-fighting experience. We teach Russian Sambo, Brazilian Jiu Jitsu, Boxing, Muay Thai Kickboxing and Combat Spetsnaz Self Defense. First class is free and we have discounts for Veterans and First Responders.
We instruct people of all levels from beginner to competitive. We teach children as young as 5. We have fighters that compete at the local, amateur and professional level in MMA, Boxing, and Grappling.
Let us help you reach you goals whether it is doing something fun to lose weight or learn how to defend yourself.
Website: https://www.hudsoncombat.com/
Facebook: https://www.facebook.com/HudsonCombatAcademy
Instagram: https://www.instagram.com/hudsoncombatacademy/
YouTube: https://www.youtube.com/channel/UCSckfmskogdLv6Ak0Vevcmw
In MMA you are always learning something new. You have fun, get fit, and learn to defend yourself all in one.
There is a misconception about people who do MMA, that they are bunch of aggressive testosterone heavy gorillas. This couldn't further from the truth. We strive to have the HCA be a place to support each other in the sport we love. Bad Attitudes are left at the door.
---
Highlights
Payment methods
Credit Card, Cash, Check, Venmo, Apple Pay
---
Details
Number of people
Individual training, Couples training
Event to prep for
No specific event, Athletic event or competition, Vacation, Wedding
Current exercise
Customer exercises 0 times per week, Customer exercises 1 – 2 times a week, Customer exercises 3 – 4 times a week, Customer exercises 5-7 times a week
Gender preference
Clients who have no gender preference, Clients who want female trainer only, Clients who want male trainer only
Medical concerns or injuries
Back problems, Joint pain, Asthma, Other injuries or medical conditions
Age
Younger than 18, 18 – 22 years old, 23 – 30 years old, 31 – 40 years old, 41 – 50 years old, 51 – 60 years old, 61 or older
How often
Customers who want to meet once a week, Customers who want to meet 2 – 3 times a week, Customers who want to meet 4 – 7 times a week
Fitness goals
Lose weight, Get toned, Build muscle, Gain flexibility, Boost stamina and endurance
---
Photos and videos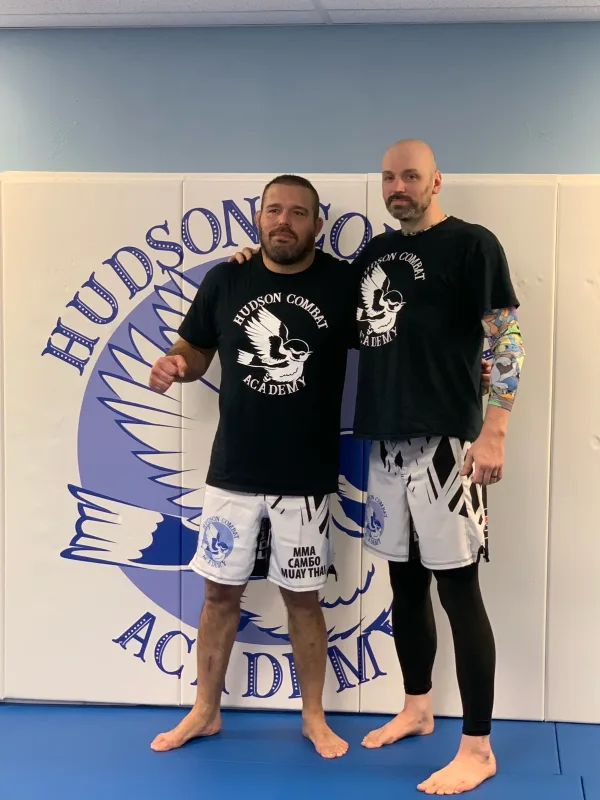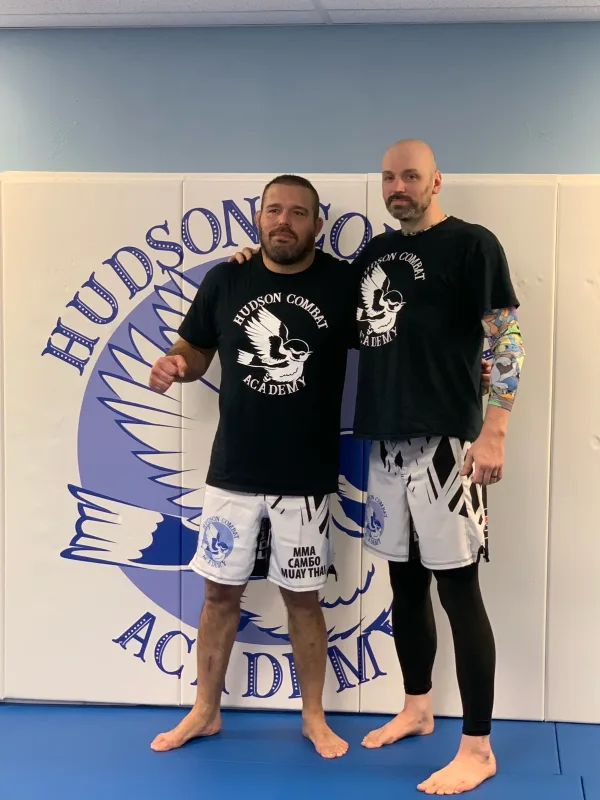 ---
Reviews
---
Wonderful people and extremely knowledgeable on their art. Very welcoming for beginners and trained fighters. We look forward to training!
---
Expert instructor, very patient! Friendly students, great environment.
---
Really knowledgeable coaches. Everyone is friendly and it is a great place to reduce stress while losing weight. They even let you take classes with your kids if you want to do something together. It is really cool that they train fighters for competitions too. Great place and worth checking out.
August 12, 2019
---
Frequently asked questions
What is your typical process for working with a new student?
We talk to the student and find out their goals. The student can choose whichever class they would like to try as the first class of your choosing is always free.
What education and/or training do you have that relates to your work?
We have a multiple coaches with different areas of expertise. Our head coach Sasha is a retired professional Kickboxer and MMA fighter from Russia with over 15 years experience fighting professionally. He also holds a Master of Sport in Combat Sambo, and a 2nd Degree Black Belt in Combat Sambo Spetsnaz. Besides English Sasha also speaks Russian, Ukrainian and Japanese. Our boxing Coach Maha, also from Russia, has over 300 fights in boxing personally at both the amateur and professional level. He has trained multiple world champions in both Boxing and MMA and has letters of recommendations from Boxing Coaching legend Kenny Adams. Maha speaks Russian, English, and Spanish. Both are currently training amateur and professional fighters for upcoming fights in boxing, kickboxing, and grappling techncials.
Do you have a standard pricing system for your lessons? If so, please share the details here.
Drop in rate after free first class is $15 per class. Monthly Memberships and Pay as you go punch cards can get you a discount on the rate. All pricing details can be found here:
https://www.hudsoncombat.com/classes-membership
What types of students have you worked with?
We work with a range of students We teach children, teens, and adults from just starting out beginner to fighters who are looking to expand their knowledge for an upcoming fight.
Describe a recent event you are fond of.
Our fighters and coaches often compete in local competitions. Such recent ones include Donny Brooke Fight Promotions (MMA) in Vermont, Combat Zone MMA in New Hampshire, as well as North American Grappling Association (NAGA) tournaments (multi-state) and All American Sambo competitions
What advice would you give a student looking to hire a teacher in your area of expertise?
Know their qualifications. Many martial arts instructors have a piece of paper from some association in asia. Martial Arts schools were big in the 90s and unfortunately a lot of fake schools and associations came from it.
Find out if the instructor has used their skills in a full contact competition. If it hadn't been tested in a a ring or in a real situation with resistance how do they know it will work?
---
Services offered