About
As a Body & Mind Wellness Coach, clients should hire me because you have the knowledge, skills, and experience to help them achieve their health and wellness goals. I provide personalized guidance and support to help clients make positive changes in their lifestyle, including diet, exercise, stress management, and mental health.
My holistic approach to help clients address their physical and emotional well-being, taking into consideration their unique needs and preferences. My 25 yrs of expertise in areas such as nutrition, fitness, mindfulness, and meditation, I help my clients adopt healthy habits and make sustainable changes to improve their overall quality of life.
My coaching style is compassionate, non-judgmental, and supportive, providing clients with the motivation and accountability they need to stay on track. I also help clients overcome obstacles and challenges they may encounter along the way, empowering them to become more resilient and confident in their ability to achieve their goals.
Ultimately, my clients hire me as their Body & Mind Wellness Coach because I am passionate about helping people live healthier, happier, and more fulfilling life!
---
---
Details
Number of people
Individual training, Couples training
Event to prep for
No specific event, Athletic event or competition, Vacation, Wedding
Current exercise
Customer exercises 0 times per week, Customer exercises 1 – 2 times a week, Customer exercises 3 – 4 times a week, Customer exercises 5-7 times a week
Gender preference
Clients who have no gender preference, Clients who want female trainer only, Clients who want male trainer only
Medical concerns or injuries
Back problems, Joint pain, Asthma, Pregnancy, Other injuries or medical conditions
Age
Younger than 18, 18 – 22 years old, 23 – 30 years old, 31 – 40 years old, 41 – 50 years old, 51 – 60 years old, 61 or older
How often
Customers who want to meet once a week, Customers who want to meet 2 – 3 times a week, Customers who want to meet 4 – 7 times a week
Fitness goals
Lose weight, Get toned, Build muscle, Gain flexibility, Boost stamina and endurance
---
Photos and videos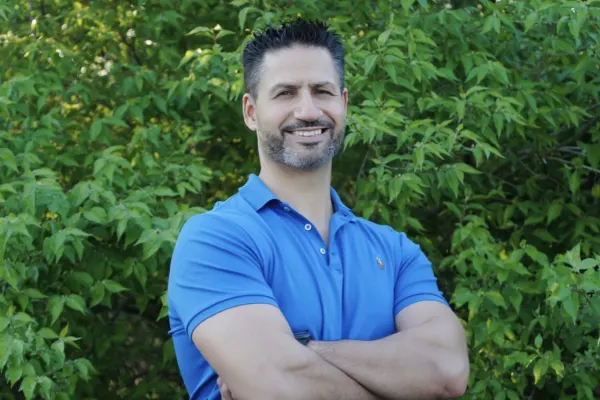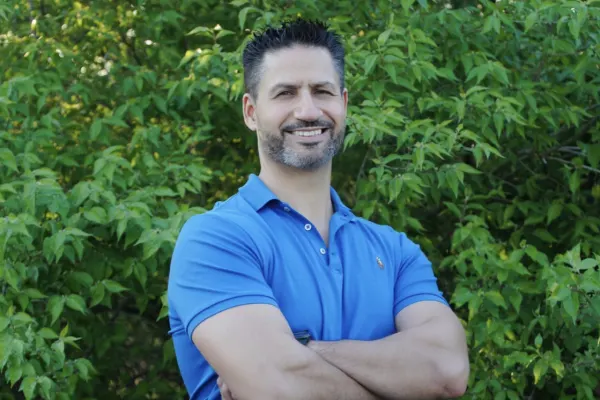 ---
Reviews
---
Incredibly Professional and enthusiastic. Went above and beyond!
---
Dealing with procrastination has been my worst foe. After a powerful conversation with Luis Soto, he has been that GPS that guided me to implement ideas that will assist me in dealing with the hurdle of Stalling with tasks that need to be done right away. His Cross-examination allowed me to find ideas I all ready had, but because of limiting beliefs, I never executed them. Thanks to Luis, I have developed the appropriate steps to overcome my nemesis and develop a routine that will allow me to be more productive moving forward. Thank You! Sincerely, Juan Diego Santamaria
January 04, 2023
---
The Pandemic created a lot of unforeseen anxieties for many of us. Working with Luis during and now after the pandemic has realigned my thoughts with my values and my actions. I highly recommend working with this great holistic coach.
January 04, 2023
---
I have been training with Luis for 6 months now. I've gotten stronger, more functional and flexible. Luis challenges me in a positive and motivating way and my progress has been steady and very gratifying. I work out 3 times a week and truly look forward to our sessions. Luis is knowledgeable and has educated me in the areas of fitness and health. I would highly recommend his services! Debi V.
January 04, 2023
---
Luis has the ability to zero in on an individual's unique problems, goals and aspirations. He is a delightful warm person who is always completely present and connected. There is nothing fake or pretentious about him. He is real. His many years of experience as a personal trainer have given him great self-confidence and perceptiveness about what exactly needs to be accomplished. I recommend him highly.
January 04, 2023
---
Luis is an amazing trainer and coach with decades of experience not just with a clients but with himself. He brings a real world approach that gets effective results for the body as well as the mind. Working with Luis several years ago together I was able to shed 30 lb of fat and the lessons that I learned through Luis knowledge was long-lasting. If you are looking for an amazing trainer and coach that will not only get your body into shape but also train your mind to be in the right mindset to keep these lasting results I highly recommend Luis Soto -Theo
January 04, 2023
---
Frequently asked questions
What is your typical process for working with a new student?
My process is simple and exact to the client's golas. I take a holistic approach with my clients and help them achive their goal the easier and fastest way possible.
With a initual consultation we will discover together what is the best program for you.
What education and/or training do you have that relates to your work?
I am a NASM certified Personal Trainer
I am a certified Nutrition Coach from the National Academy of Sports Medicine
I am a Certified Yoga teacher from Kripalu
I am a certified meditation teacher from NY Insight & Transendental Meditation
---
Services offered