MFA METHOD Of Modern Arnis
About
Our system: MFA METHOD of Modern Arnis focuses on realistic self defense and combat. Boxing, Kickboxing, and Stick Fighting.
I head up the MFA METHOD New Jersey Chapter.
Check out our YouTube channel and website.
https://m.youtube.com/channel/UCp97I5MiHswpWVbDme43btA
I love teaching people and giving them confidence to fight and defend themselves. I enjoy seeing my students grow in the system.
---
---
Details
Student's age
14 – 18 years old, 19 – 25 years old, 26 – 45 years old, 46 – 65 years old, Over 65 years old
Disciplines interested in
Mixed Martial Arts, Boxing, Kickboxing or Muay Thai
Experience level
No experience, Beginner, Intermediate, Advanced
Goals
For self defense, Building strength and confidence, Developing discipline, Improving physical health
Class type
Private training, Group classes
Number of students
1 person, 2 people, 3 - 4 people, 5 or more people
---
Photos and videos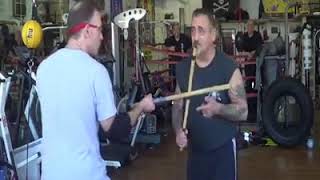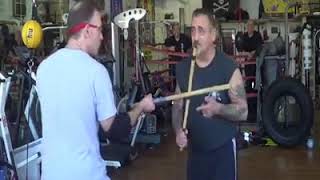 ---
No reviews (yet)
Ask this instructor for references. There's no obligation to hire and we're
here to help
your booking go smoothly.
---
Frequently asked questions
What is your typical process for working with a new student?
Go over footwork and how to strike. Give an overview of the system. Show how techniques translate to empty hand. Show how Arnis relates to boxing and kickboxing.
What education and/or training do you have that relates to your work?
Advanced Instructor of the MFA METHOD under Guru Andy "Tattoo" Filardo
Do you have a standard pricing system for your lessons? If so, please share the details here.
Usually $20 per lesson 1 1/2 - 2 hours.
---
Services offered