Z-Ultimate Self Defense Studios
About
Z-Ultimate Self Defense Studios specializes in personalized martial arts instruction for the entire family. Our Ultimate Kenpo system is a unique blend of Karate, Kung Fu and Jiujitsu, using the best from each martial arts style to provide an effective and efficient method of self defense that can be tailored to any age and body style. Our classes are meant to increase self confidence, self esteem, increase one's flexibility and strength and teach practical and useful self defense techniques, all within a safe and friendly environment.
Makeing a differance in somone's life. It's not about the belts, it's about the journey. Treat everybody equally.
---
Highlights
Payment methods
Credit Card, Cash, Check
---
Details
Student's age
Under 5 years old, 5 – 10 years old, 11 – 13 years old, 14 – 18 years old, 19 – 25 years old, 26 – 45 years old, 46 – 65 years old, Over 65 years old
Disciplines interested in
Jiu Jitsu, Karate, Kung Fu
Experience level
No experience, Beginner, Intermediate, Advanced
Goals
For self defense, Building strength and confidence, Developing discipline, Improving physical health
Class type
Private training, Group classes
Number of students
1 person, 2 people, 3 - 4 people, 5 or more people
---
Photos and videos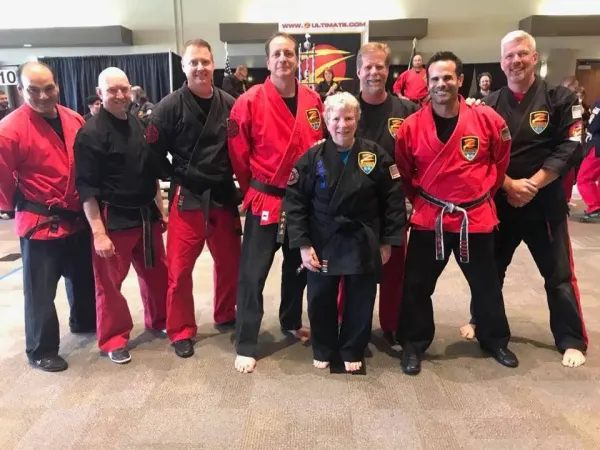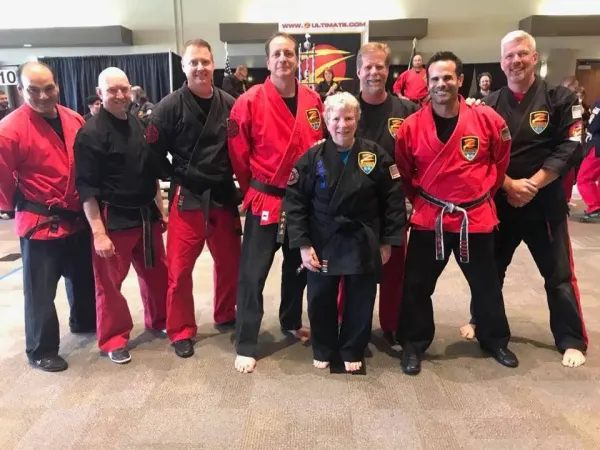 ---
No reviews (yet)
Ask this instructor for references. There's no obligation to hire and we're
here to help
your booking go smoothly.
---
Frequently asked questions
What is your typical process for working with a new student?
Everybody will recieve a FREE Trial. It involves at least 2 personal lessons that are 30 minutes each and Unlimited Group Class Access. Kids ages 3 to 10, groups are 45 minutes. Young Adults 11yrs old to 15yrs, groups are 1 hour and our Adults are the same. Adults are 16 and up. Our oldest students are currently in their 70's.
What education and/or training do you have that relates to your work?
I have been teaching for 20 years full time. I have taught in the Anaheim, Ca dojo (Master Eszlingers School, LA Headquarters), Walnut, Ca dojo (Master Millard) and Westwood, Ca dojo (Ms. Jennifer Herzog). I achieved my 1st degree black belt in China at the 2002 trip. I received my 2nd degree black in 2004 at our Lake Forest, Ca Headquarters and earned my 3rd degree black belt at our Lake Forest, Ca Headquarters in 2007. 4th degree black belt at our NEW Huntington Beach, Ca Headquarters in 2011. 5th Degree black belt(Master) in China on Wudang Mountain(July 5th, 2016).

Specialties: I am a Weapons Instructor. I specialize in the Chinese broad sword and Staff. I have learned and teach the Nunchuku, Katana, Tonfas, Escrima sticks, Kamas, 3 section staff, Kwan dao, Spear, Hook swords, Straight sword and the Whip chain.
---
Services offered