About
As a personal trainer and certified health coach, I teach my clients how to improve their habits and lifestyle so they can reach their goals and maintain their desired outcomes long after working with me. This is with both fitness and nutrition. I have a mccumukayef over 10 years of experience in both areas.
I enjoy watching people's overall confidence improve. It fills me with joy watching people's life improve through making progress with their fitness and nutrition goals.
---
---
Photos and videos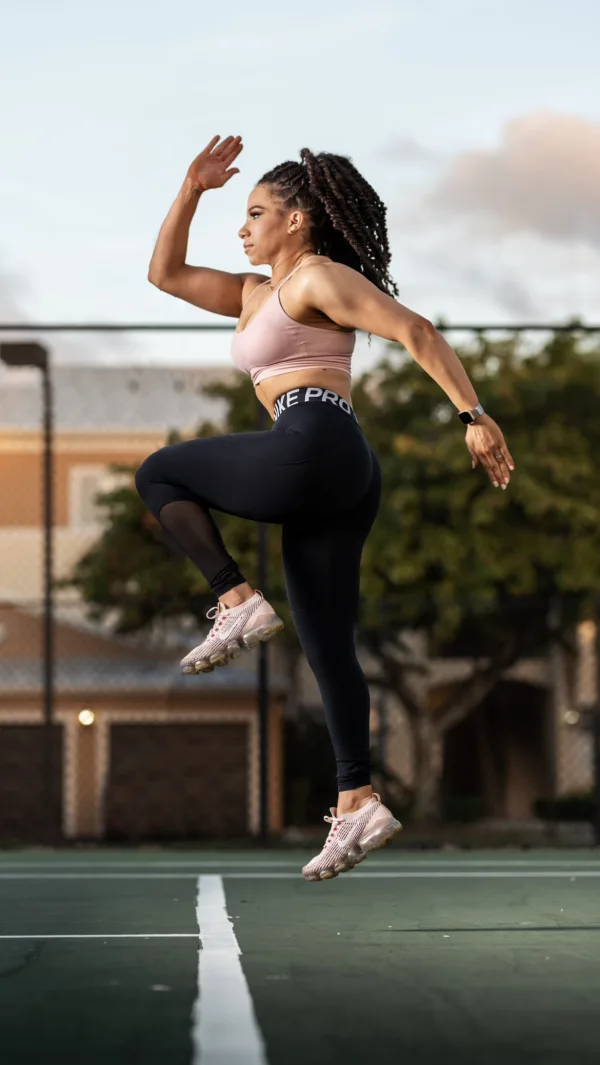 ---
Reviews
---
Fran has been helping me tackle the nutrition aspect when it comes to living a healthier lifestyle. I love that her plans are tailor-fitted to each client. She doesnt just hand me over a meal plan and leave me to it.
She really breaks down the what and why. Makes sure that my meal plan includes things I am comfortable with eating rather than forcing me to eat something. Shes even helped me out with tips and tricks on gradually introducing healthier habits into my busy lifestyle.
Fran truly cares about not just your progress with nutrition but also your mental health. I love that she has weekly check-ins to see what went great and what didnt go so great for the week before.
And even though some say drinking water has nothing to do with your skin, I beg to differ. Ever since Fran had me increase my water intake, my skin has been amazing. So clear. Ive barely been wearing any makeup these days. In fact, even my cycle has been much better ever since changing up my food and water intake.
You cant go wrong with having Fit Mama Fran by your side when it comes to adopting a healthier lifestyle.
September 14, 2021
---
Her custom plans are tailored exactly to your body, goals & lifestyle which make them an easy add to your regular routine. So far i am two weeks in & i can see the difference in muscle definition which is very exciting. I lost A LOT of muscle during pregnancy and those first 6 months post partum so this program has been really helping me build that back up.
September 13, 2021
---
Fran is an amazing trainer who has helped me through various challenges while making working out enjoyable. Not until I met Fran, did I realize how terrible my posture was while working out. That has improved so much and all thanks to her guidance. She is very patient, supportive, and adapts & modifies the exercises based on each clients limitations & strengths. Always on time & full of energy. Will be forever grateful.
September 13, 2021
---
Fran is very attentive and understanding. She worked with me as a beginner with lifting and made me stronger. I love working with her. She is passionate about what she does and wants her clients to get results!
September 13, 2021
---
Frequently asked questions
What is your typical process for working with a new student?
When working with a new client, I asses their strengths and weaknesses in order to create a workout program that suits their fitness level. From there, I progress movements to challenge them and bring about the results they wish to see.
What education and/or training do you have that relates to your work?
I'm a certified health and fitness coach with over 10 years of experience training clients from ages 16 to 75 for functional fitness as well as body building. Other certifications include cardio kickboxing, Strong by Zumba and general group fitness.
---
Services offered