---
---
Photos and videos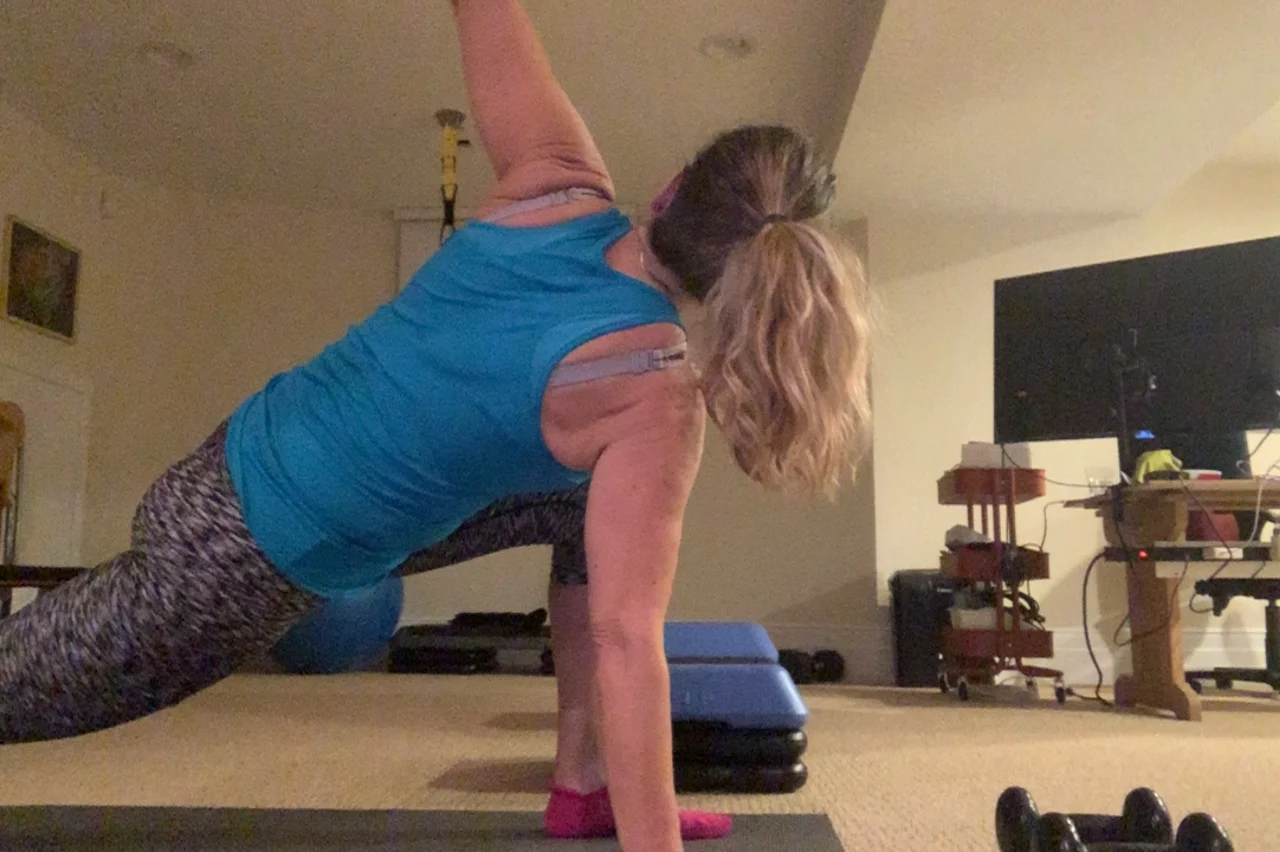 ---
Reviews
---
Thank you for your hard work in getting my muscles to function in a more normal fashion. Your taking the extra time to get me more mobile is much appreciated.
February 09, 2021
---
I think this group is great. It's one of the best things I could have done for myself. The members are very encouraging and supportive. The camaraderie really helps beginning runners like myself. Each time I participate and follow through with a run I further confirm to myself joining Dashing Divas was a GREAT addition to my life.
February 09, 2021
---
My daughter loves her and she knows how to motivate! Great knowledge of anatomy and a comprehensive understanding of what my daughter needs to drive speed and explosiveness.
---
Sue is the most knowledgeable trainer I have ever had. I think she has a profound understanding of how the body works and creates and adjusts a program to meet an individual's needs. If there is a problem, an ache or pain she knows how to fix it. She never ceases to amaze and inspire me and I hope to continue working with her for a long time
November 12, 2019
---
Frequently asked questions
What is your typical process for working with a new student?
Getting started is as easy as:
1 Book your Fitness Assessment and Trial Training Session.
Clients can do so by contacting me directly or from my website: MorrFit.com.

2 Determine which training program you want to commit to and purchase the desired program.
Following both your Fitness Assessment and Trial Session, I will provide you with my training recommendations based upon your fitness profile and goals. It is still up to you to determine which program works best for you, based upon; your work schedule, health goals and financial wellness. Once you've determine which training program you want to commit to, simply click on "Purchase or Renew Training Program Now" and follow the purchasing procedures. I will follow up with you to confirm the details of your purchase and plan the next steps of your fitness journey.
3 Be prepared to have FUN, get FIT, and feel FABULOUS!
What education and/or training do you have that relates to your work?
EDUCATION
• MSW, Program Management - Portland State University
• BA, Education & Spanish - University of Oregon
• ISSA Certified Fitness Trainer
• Pre/Postnatal Fitness
• ViPR - Vitality Performance and Reconditioning
• Kettlebell
• CPR/AED, American Heart Association
EXPERIENCE
• 6+ years as personal trainer at Equinox, NYC
• Avid distance runner since 2007
• Former University of Oregon Track & Field athlete/400M sprinter
PERSONAL RECORD
•Half Marathon....1:45:46...2014
• 10K...........48:38...........2014
• 5K............28:28............2013
• 800M.....2:22.50............1995
• 400M........55.15............1998
• 200M........24.83............1997
• 100M........12.14............1998
Do you have a standard pricing system for your lessons? If so, please share the details here.
Initial Fitness Assessment & Complimentary Training Session - FREE
Private Studio (In-Person) Training
Single session $110
Jump Start/12 sessions $1,200
Shape-UP/36 sessions $3,240
Lean & Strong/48 sessions $4,800

Virtual Training
Single session $55
Jump Start/12 sessions $600
Self-guided 6-wk trining plan $360
How did you get started teaching?
Fitness has been a part of my life since I fell in love with running (Tack & Field) my sophomore year in high and as a Division I 400M sprinter at the University of Oregon.
After spending many years in the social service industry, I returned to fitness, 2014, to create a healthy balance in my own life and completely fell in love, again, with health and wellness.


What types of students have you worked with?
- Beginner to Advanced runners
- Pre/post natal mamas
- Pre/post Rehab fitness enthusiasts
- General strength & conditioning athletes
Describe a recent event you are fond of.
Training one of my clients to complete her first 5K
What advice would you give a student looking to hire a teacher in your area of expertise?
Look for the trainer who caters to your "needs" not "wants". It very easy to create programs that our clients want and exercises that keeps them happy but it's more challenging and rewarding to program for their needs - stability and flexibility over strength.
What questions should students think through before talking to teachers about their needs?
1. Are they truly ready/committed to prioritize their personal health & wellness?
2. What will be the the holistic; social, emotional, financial, etc, impact of deferred self care?
---
Services offered