Gorilla Gym & Personal Training
About
Hi I'm Jarrod the owner of Gorilla Gym. I have been in this industry for well over 20 years as a personal trainer and now as a gym owner. I love helping people reach their fitness goals. I am a retired NPC Competitor and former Southwest USA Champion and Southwest American Champion. I train a wide variety of clients from housewives, business men, Nurses and competitors.
---
Highlights
Payment methods
Credit Card, Cash, Paypal, Zelle
---
Details
Number of people
Individual training, Couples training
Event to prep for
No specific event, Athletic event or competition, Vacation, Wedding
Current exercise
Customer exercises 0 times per week, Customer exercises 1 – 2 times a week, Customer exercises 3 – 4 times a week, Customer exercises 5-7 times a week
Gender preference
Clients who have no gender preference
Medical concerns or injuries
Back problems, Joint pain, Asthma, Pregnancy
Age
Younger than 18, 18 – 22 years old, 23 – 30 years old, 31 – 40 years old, 41 – 50 years old, 51 – 60 years old
How often
Customers who want to meet 2 – 3 times a week, Customers who want to meet 4 – 7 times a week
Fitness goals
Lose weight, Get toned, Build muscle, Gain flexibility, Boost stamina and endurance
---
Photos and videos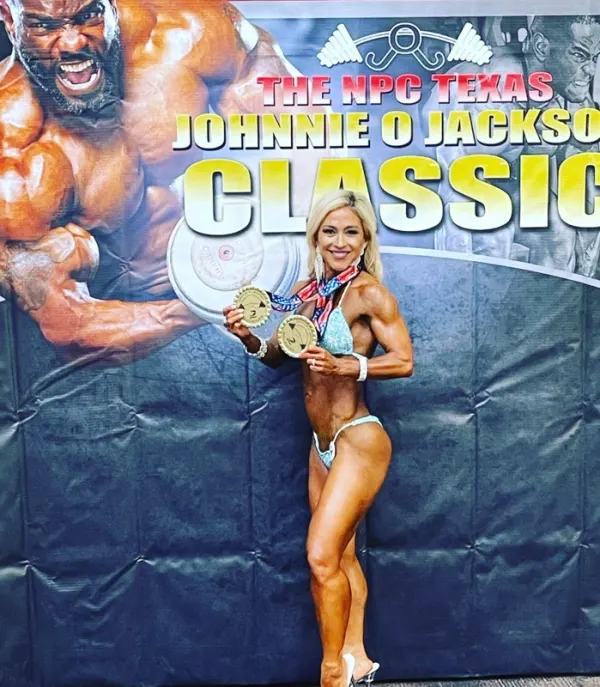 ---
Reviews
---
Jarrod is very professional, organized, and knowledgeable.
---
---
Jarrod is an excellent trainer. He creates your set of exercises according to your body needs and ensures that you follow the right technique while doing those exercises. He also pushes you to test your limits, which has been very helpful for me to develop my strength.
October 03, 2017
---
Frequently asked questions
What is your typical process for working with a new student?
Finding out their goal then Introduction to fitness equipment and level of Training
What education and/or training do you have that relates to your work?
Background in strength and conditioning and retired National Bodybuilding Competitor and Champion
Do you have a standard pricing system for your lessons? If so, please share the details here.
$65 per session or
Package deals:
A. 2 sessions a week (8) sessions $285mo
B. 3 sessions a week (12) session $365mo
C. 4 sessions a week (16) sessions $465mo
Prices includes gym fee
How did you get started teaching?
I started helping others to reach their goal and loved the feed back I got from them.
What types of students have you worked with?
Housewives, Bodybuilding and fitness Competitors, model's, soccer players, boxers etc..
What advice would you give a student looking to hire a teacher in your area of expertise?
Listen to your trainer and no one else
---
Services offered